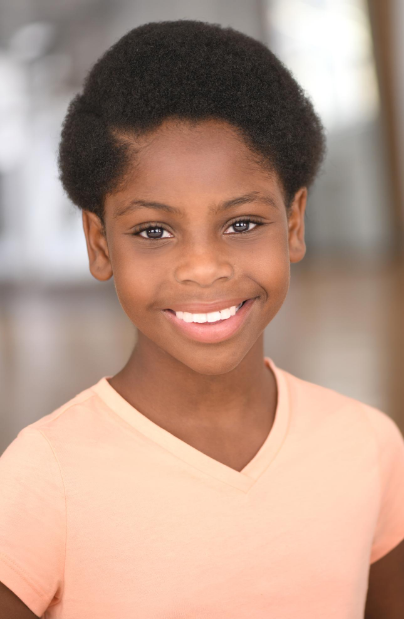 HEAVEN MICHELLE MCCOY began her acting journey at five years old. Now 11 years old, she has been working hard at her craft and is excited at every opportunity to perform.
Heaven was fortunate to receive a 2016 Perry Award nomination for Outstanding Youth Actress in a Play for her role as Raynell in FENCES. She also booked her first guest star role in the 2017 Emmy nominated MASTER OF NONE episode "Thanksgiving" playing Kid Denise.
Most recently she completed filming on Showtime's DESUS & MERO and RAY DONOVAN, Fox's RAY DONOVAN, Marvel's Netflix series LUKE CAGE, a SESAME STREET commercial, and lead roles in four short films; Dejah in EXPECTATIONS (fka MAINTAIN), Nevaeh in THE RING, Ronnie in OUR WAY TO FALL, and Terry in OTHERS "TERRY".
Heaven was immortalized as a hologram in Equal Justice Initiative project, The Legacy Museum: From Enslavement to Mass Incarceration which opened in Montgomery, Alabama in April 2018.
HEAVEN studied dance at The Ailey School and was fortunate enough to be one of a few students chosen to dance at the 2017 Spirit Gala with the Alvin Ailey American Dance Theatre in their iconic work "REVELATIONS" at Lincoln Center in New York.
HEAVEN loves school and is a member of the chorus that participated in the 2018 AMERICAN YOUNG VOICES performance at the Prudential Center in Newark, NJ.
HEAVEN's favorite things to do at home are reading, writing short films, and creating things DIY style using recycled items she finds around the house.
HEAVEN also enjoys learning to play the ukulele piano, and tumbling but most of all playing with her friends. She lives with her Mom, Dad and dog Kobe in New Jersey.